Downsview Easter Fashion Parade

Spring/Summer Collection 2023
Chloe: Squirrels Class Teacher
Our first Downs View Fashion Show was an absolute success. It definitely competed with the catwalks of New York, London and Paris! The collections we debuted are priceless. You won't see them anywhere else.
We spotted some Foxes bouncing along in Rabbit costume to the Easter Bunny Bop. They had some competition from Badgers who also debuted their Rabbit costume collection! It was tough call for judges to decide.
We saw some great Lambs and Chicks from Otters and Butterflies, cute enough to melt everyone's hearts. Rabbits and Squirrels showcased Easter collections you will definitely want to be seen in.
We spied some phenomenal accessories from Hedgehogs and 3R. There were the cutest Easter baskets from Hedgehogs, comes with Spring coloured tissues paper. 3R's bonnets were the hat to be seen in this year.
Bumblesbees, Owls and 3LS showcased the definition of Spring through daffodils and animals!
Thanks to expert judges Sophie, Diana and Cole. There some tough calls and in the end the only final decision they could come to, they were all winners!
Downs View World Book Day
Julia: 3J Class Teacher
What a blast we had on World Book Day this year! Both staff and pupils got into the swing of it and made, borrowed and bought a whole range of fantastic outfits. During the morning, Primary and Secondary classes joined up to read to each other and share book related activities; in the afternoon the fun really got started with the first fancy dress disco since covid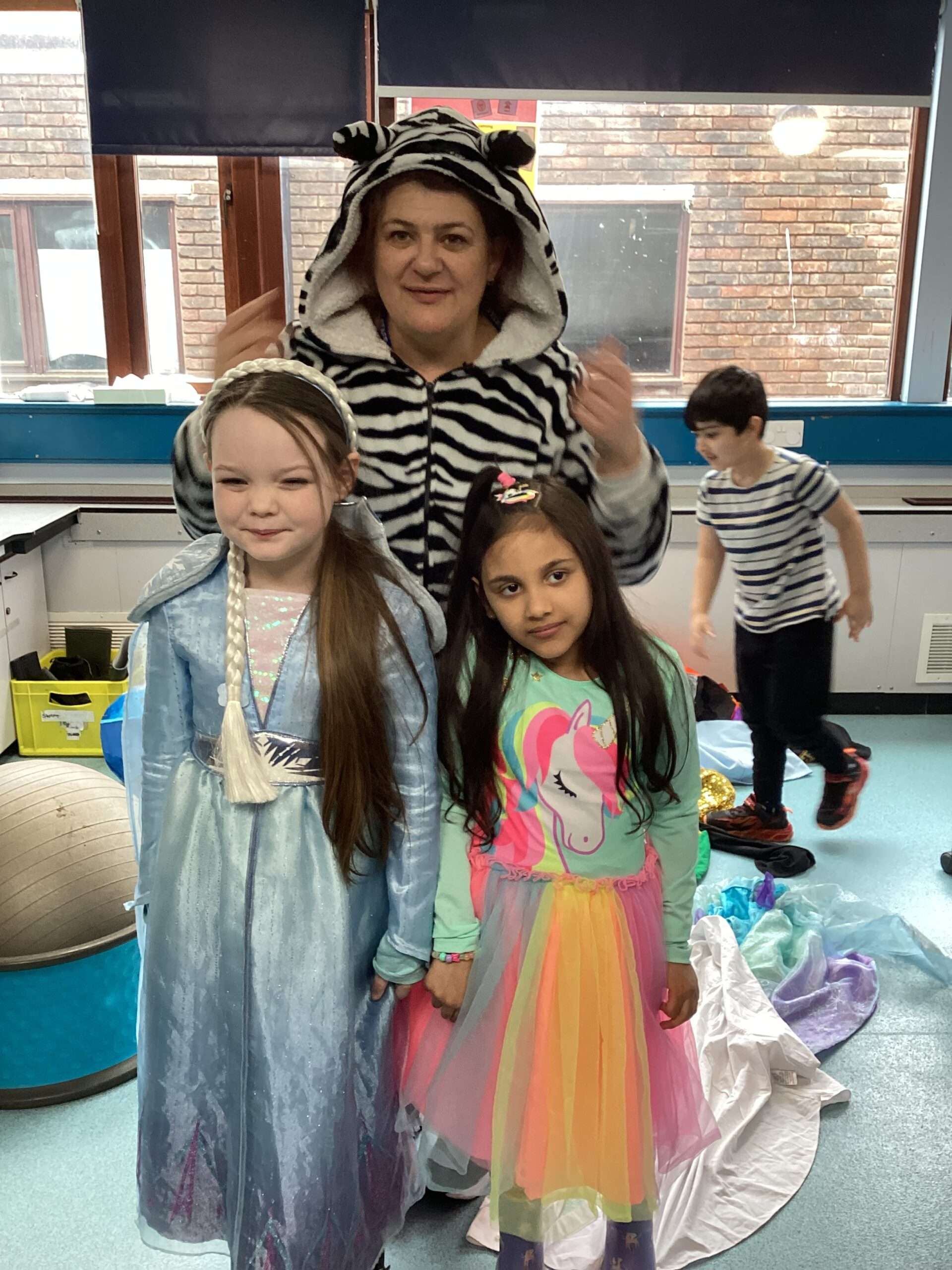 Respect

Aspiration

Resilience
An
aspirational
learning environment with dignity and
respect
at its core, where everyone reaches their potential through effective communication, building
resilience
and having fun.